Integrative Chinese Medecine
&

Holistic Beauty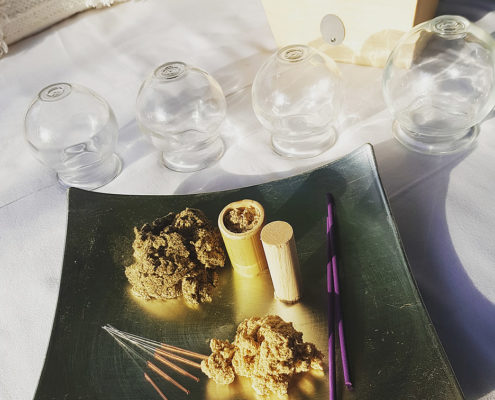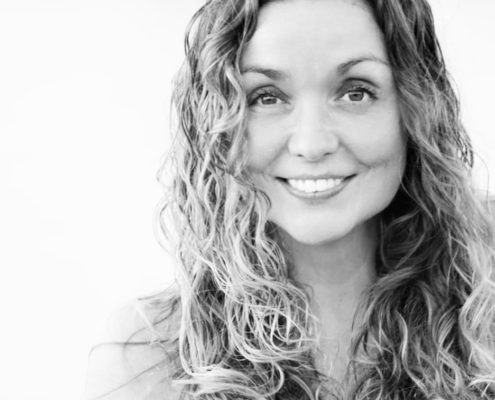 INTEGRATIVE CHINESE MEDICINE & HOLISTIC BEAUTY
From the knowledge of the Classics to the most current theories & tecniques that Chinese  medicine bring us in pain management, on the other hand it's integration in the healthcare context by  making a therapeutic plan for the multiple clinical situations of daily practice that presents painful syndromes.The combination of techniques such as acupuncture auriculotherapy, cupping, chinese & japanese moxibustion, chinese dietetics, orthomolecular nutrition, electroacupuncture or chinese phytotherapy to perform an integrative therapeutic treatment in the different specialities, Trauma, Rheumatology, painful syndromes, Digestive conditions, Emotional conditions ( stress, anxiety, depression), gynecological conditions.
HOLISTIC BEAUTY
EAST & WEST ESSENCE   Acu – Facial  90 min
Signature natural lifting facial treatment that combines facial acupuncture, guasha & jade roller providing a natural increase of the collagen & elastin of the face, improving lymphatic & blood circulation, reduce expression line wrinkles, improve facial tone and sagging, reduce eye bags, dark circles, treats acne and skin blemishes. This facial includes deep cleansing and fruit acid exfoliation, lymphatic drainage massage, marma point ayurvedic & thai massage facial techniques to reveal a brighther, nourished and an exceptionally smooth complexion using high end natural organic products from The Organic Pharmacy.
IMMUNE RECOVERY FACIAL     (60min ) .   The Organic Pharmacy
Find harmony and balance from the inside out and outside in. Experience a layered approach to skin wellness in tune with your natural flow. This facial is combining deep cleansing and fruit acid exfoliation to reveal a brighter, nourished and an exceptionally smooth complexion. A lymphatic Drainage massage and crystals to calm and balance the heart chakra to create inner joy and impart powerful anti-aging benefits.
THE ROSE CRYSTAL LYMPHATIC DRAINAGE  TREATMENT( 60/90 min). The Organic Pharmacy
A deep cleansing facial followed by the application of three masks to decongest, brighten and hydrate the skin. Lymphatic drainage with Rose Quartz crystals and acupressure massage will firm the skin and reduce puffiness. A relaxing massage of the feet, hands, arms, and scalp evokes a deep sense of relaxation, leaving the skin fresh and radiant.
ENZYME PEEL VITAMIN C AND PAPAYA BRIGHTENING FACIAL ( 60min). The Organic Pharmacy
Cleansing and fruit acid exfoliation to reveal a brighter, nourished and exceptionally smooth complexion. Drainage massage and a hydrating mask stimulate new skin cells and elasticity, leaving the skin with a rejuvenated glow. Restore your skin to its natural perfection with our radiance boosting and skin regenerating treatment using our latest high potency mask. It targets dull skin, ageing and pigmentation. Using natural fruit and flower acids, this treatment reveals brighter, exceptionally smooth and flawless skin for a visibly younger complexion.